The shoot for We Don't Need a Map took place over two blocks in 2016.
From the outset it was Warwick's intention to capture a diverse and socially relevant collection of voices. The shoot certainly lived up to the film's name. We filmed stories right across Australia - from the outstations of North East Arnhem land to Warwick's homeland of the Central Desert to the bustling big cities of Australia.
Warwick shot most of film himself, but was joined by his star film-maker son Dylan River behind the camera as well as Drew English. A small crew, a couple of cameras, a handful of swags and the journey began.
Months later, with over 70 hours of footage in the can, Warwick worked with master documentary editor Andrea Lang (Cunnamulla, Pokie Nation) to pull this beast of a film together. Find out more about Andrea here.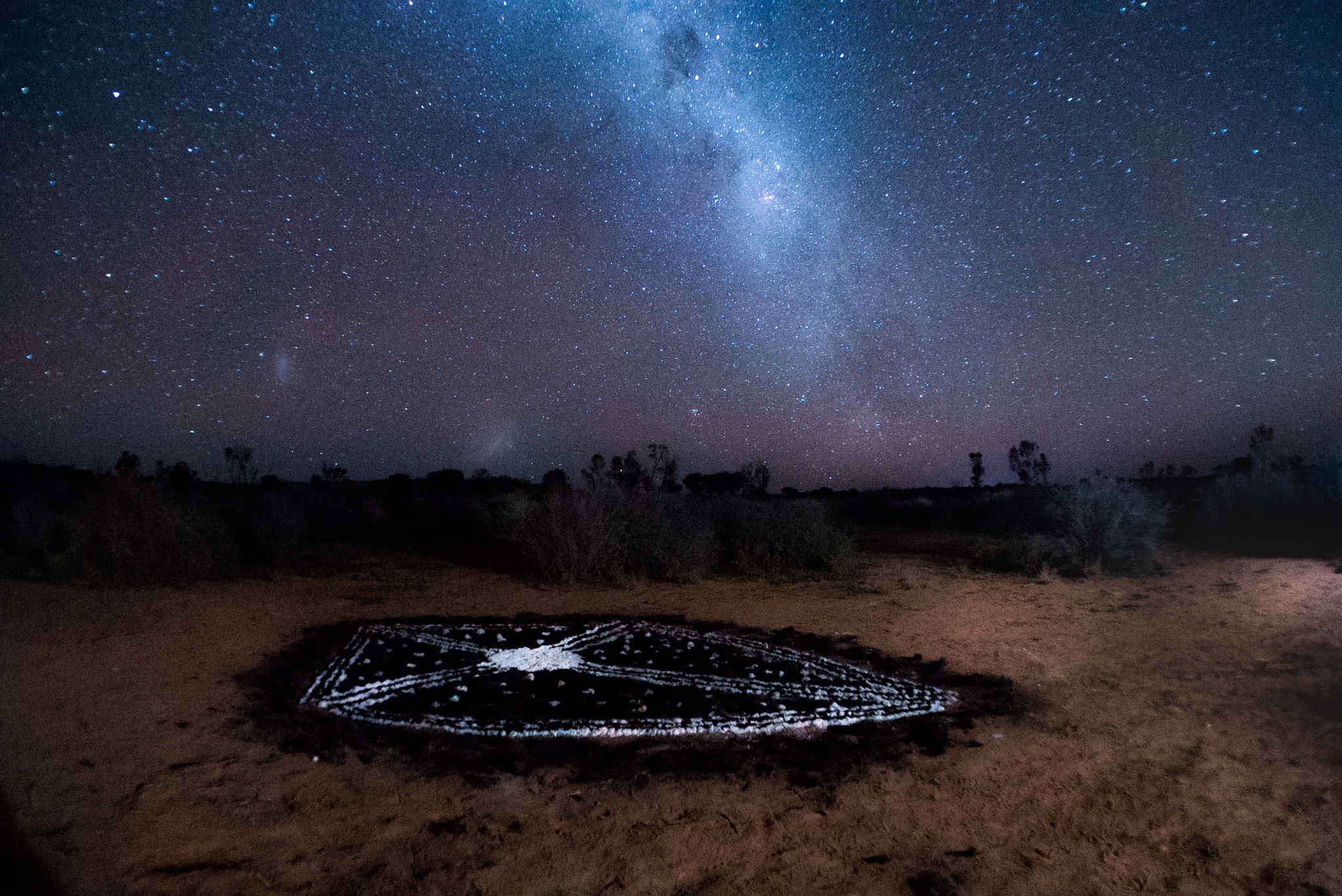 BUSH TOYS
Bush Toys are a unique form of desert art from the Ltyentye Apurte and Titjikala communities from Central Australia. What these artists do is nothing short of magic. Trawling through local tips for materials, they turn refuse into beauty, rubbish into hope. The practice of creating these tiny beautiful sculptures speaks volumes about a way of life that makes the most of all available resources.