WARWICK AND BRENDAN
Warwick's a maverick no doubt. But on this journey he's had the support of fellow film-maker Brendan Fletcher. Brendan and Warwick make innovative, challenging films that find audiences and awards near and far. They wrote We Don't Need a Map together, then Warwick directed and shot while Brendan produced.
Their collaboration began in 2015 when Warwick and Brendan co-directed the first ever International TV advertising campaign for Aboriginal Australia, funded by Tourism Australia, which was seen by over 30 million people. Click here to watch
WARWICK THORNTON
Director / Writer
Warwick Thornton is an internationally renowned director, screenwriter and cinematographer. Born and raised in Alice Springs, Warwick perfected his trade at Australia's prestigious film school AFTRS. Both of his short films Nana and Greenbush premiered at the Berlin International Film Festival – Nana winning the Crystal Bear for Best Short Film.
Warwick followed the success of these films with his groundbreaking first feature drama Samson and Delilah. The film premiered at the Cannes Film Festival in 2009 and won the prestigious Caméra d'Or. Samson and Delilah collected many other awards including best film at the Asia-Pacific Screen Awards, the AFI awards, and the Film Critics Circle awards.
Warwick's second feature The Darkside was invited to premiere at the Berlin International Film Festival, then he directed the opening segments from Tim Winton's The Turning and Guillermo Arriaga's Words With Gods (Venice, 2014).
Warwick is also widely regarded as a cinematographer. From his work on First Australians to the hit musical The Sapphires, Warwick has cemented his place as one of the leading Indigenous creative voices in Australia. In 2015, he was honoured with the Lifetime Achievement Award at Imaginative, Canada.
BRENDAN FLETCHER
PRODUCER / WRITER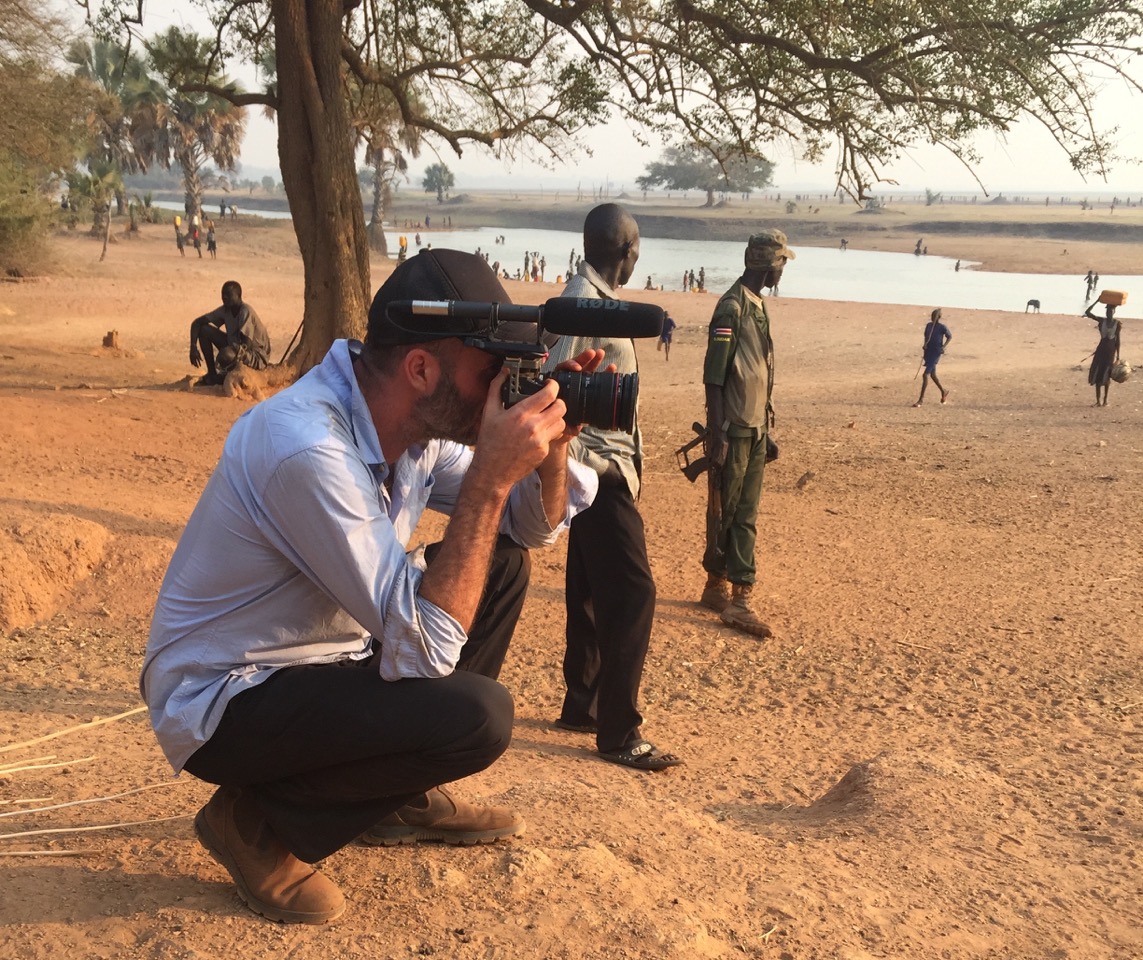 Brendan is a celebrated director himself, known for the Sundance-nominated feature drama Mad Bastards and his long history of collaborations with Indigenous Australians. Recently he collaborated with Del Kathryn Barton on the AACTA winning animation Oscar Wilde's The Nightingale And The Rose featuring Geoffrey Rush and Mia Wasikowska that premiered at the Berlin International Film Festival.
SEE MORE ABOUT BRENDAN HERE
We Don't Need A Map features:
ADAM BRIGGS - Rapper & Performer
BALUKA MAYMURU - Mangalili Elder
BILL HARNEY - Wardaman Elder
BRUCE PASCOE - Author
DEE MADIGAN - Advertising Executive
DJERRK'NA MARIKA - Gumatj Elder
DR. DUANE HAMACHER - Astronomer
GARETH LIDDIARD - Lead Singer, The Drones
PROF. GHASSAN HAGE - Academic
GRANTLEE KIEZA - Author
HARRY JAGAMARRA NELSON - Warlpiri Custodian
KEN WEST - CoFounder Big Day Out
LES RICE - Artist & Tattooist
DR. NICK LOMB - Astronomer
OMAR MUSA - Rapper & Author
PHIL DENNIS - Teacher
REV. DR. DJINIYINI GONDARRA - Golumala Elder
ROBERT GUNYBI GANAMBARR - Artist
ROBIN JAPANANGKA GRANITES - Warlpiri Custodian
ROZ WARD - Academic
SALLY SCRIVENOR - Tattoo Removalist
TIMMY BURRAWANGA - Gumatj Clan
TREVOR "REG" ABRAHAMS - Custodian Wathaurong Aboriginal Cooperative
DR. ROMAINE MORETON - Academic & Artist